2011 laptop buying ultimate guide
With the technology today, people are becoming more and more mobile. Students, businessmen, housewives – all types of people – prefer owning a laptop than a desktop. The choice is practical, because a laptop can be brought anywhere. It's easier to connect to the internet as long as there's wi-fi available. This year, 2011, digital tablets are mushrooming everywhere. Is it still practical to buy a laptop?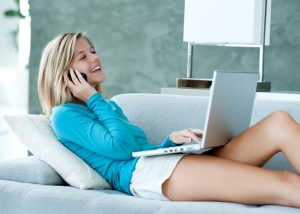 Laptops, compared with tablets, are more convenient to use. A tablet doesn't have a CD or a DVD drive. It does not also have a USB port. Tablet screens tend to be damaged easily compared with laptops, because the screen is also the keyboard of the tablet. Inputs with tablets are slower compared with laptops, most especially if the user utilizes the handwriting feature. Such kind of input is slow that it cannot match the speed of a keyboard and a mouse a laptop has. Moreover, a tablet is more expensive compared with a laptop.
What is the best laptop for me? This Laptop Buying Guide 2011 will help people to choose the best laptop for them.
For students, particularly those who are in High School and College, a laptop is now a must. Of course a student will not use a laptop purely for study purposes. Students love watching videos, listening to music, take and share pictures, play games, and download anything interesting they find on the web. It is recommendable that the laptop should have a big memory. A hard drive of more than 500 GB will be enough for them. The laptop also should fit the fashion taste of the students. Of course students, most especially those in high school, would not prefer bringing a bulky laptop, or they'll end up with their classmates laughing at them. It would be better to have a screen size of less than 15 inches. The larger the screen, the bulkier and heavier it is. Oh, and don't forget a spare laptop battery, because the laptop surely will be used for more than 7 hours.
For businessmen on the other hand, would prefer a laptop that could have the job done as quickly and efficiently as possible. It is preferred to buy a laptop with a Corei7 processor that runs on 2.2 Ghz or faster. The hard drive must be 7200 RPM or more. Fast hard drives could do the task faster. Don't worry with the memory. A businessman focuses on work, not on leisure, unlike students. So a 250 GB memory should be enough. It is also a must that the laptop is manufactured by a known and trusted company. So it should either be a Sony, Toshiba or an HP.
Hope this Laptop Buying Guide 2011 helps the customer in buying the best laptop for them. Watch out for more Laptop Buying Guides 2011.
For anyone looking to buy a laptop, here are some important laptop features to consider follow this :
Operating System
Top brand Laptops 2011 comes with pre-installed with the Microsoft Windows 7 Home Premium operating system (64-bit version), you'll be able to easily create a home network and share all of your favorite photos, videos, and music. Windows 7 is the easiest, fastest, and most engaging version of Windows yet. Better ways to find and manage files, like Jump Lists and improved taskbar previews, help you speed through everyday tasks. Windows 7 is designed for faster and more reliable performance, so your PC just works the way you want it to.
But Every Mac comes with Mac OS X Snow Leopard, the world's most advanced operating system, and iLife, Apple's innovative suite of applications for managing photos, making movies and creating and learning to play music. Snow Leopard builds on a decade of OS X innovation and success with hundreds of refinements, new core technologies and out of the box support for Microsoft Exchange. iLife features iPhoto, to easily organize and manage photos; iMovie with powerful easy-to-use new features such as Precision Editor, video stabilization and advanced drag and drop; and GarageBand which introduces a whole new way to help you learn to play piano and guitar.
CPUs For Laptops
The central processor unit, or CPU, is the brain of your notebook. It's the component that executes the complex calculations that allow you to launch a Web browser, play songs in iTunes, and run your operating system. Processors come in three varieties: single-core, dual-core, and quad-core. Here are the things you need to consider when evaluating a notebook's CPU.
All CPUs are assigned a clock speed in megahertz (MHz) or gigahertz (GHz), but the latter is far more common in modern computers. Generally, the faster the clock speed, the better performance you'll see.
CPUs For Ultrathin Notebooks : The new class of ultrathin, low-cost PCs are powered by Intel's ULV (Ultra-Low Voltage) platform. This class of CPUs include processors from the Celeron, Core 2 Solo, and Pentium brand. The chipsets specialize in delivering long battery life; the ULV-powered Acer Aspire Timeline 3810T (6415) lasted over 8 hours on our LAPTOP Battery Test. These CPUs feature clock speeds ranging from 800 MHz to 1.4 GHz.
So most laptops in 2011 often include the following CPU : AMD Athlon, AMD Athlon II, AMD Athlon II Neo, AMD Phenom, AMD Phenom II, AMD Sempron, AMD Turion, Intel Atom, Intel Celeron, Intel Core 2, Intel Core i3, Intel Core i5, Intel Core i7, Intel Pentium, Intel Xeon etc.
Memory For Laptops
If the CPU is the brain of a notebook, Random Access Memory (or RAM) is its lungs. Outfit your notebook with a significant amount of RAM, and it'll breathe easy as you plow through applications, documents, multimedia files, and spreadsheets; an insufficient amount will result in sluggish performance that will make you want to kick your notebook to the curb.
Choose as much RAM as possible. Accept no less than 2GB on a Vista or Windows 7 system, but 3 to 4GB is preferable. Netbooks, which typically come with Windows XP, will run well with 1GB.
Types and Speeds of RAM : These days, RAM comes in two main varieties: DDR2 and DDR3. DDR2 RAM features speeds ranging from 400 MHz to 800 MHz, while the swifter DDR3 RAM operates at 800 MHz to 1.6 GHz. New notebooks support either DDR2 or DDR3 memory (but not both), and the difference isn't significant enough to affect your buying decision.
When upgrading, the improved performance comes at a small premium. For example, Newegg.com (a popular online computer supply store) sells Corsair's 4GB DDR3 kit (consisting of two 2GB sticks) for $90, while a 4GB DDR2 kit (consisting of two 2GB sticks) can go for under $50.
If given a choice of operating system with your new notebook, always go for 64-bit Windows 7 or Vista, so you can support 4GB or more of memory. Regular 32-bit operating systems will not recognize more than about 3.5GB of memory. The latest version of Mac OS, Snow Leopard, comes only in 64-bit.
Hard Drive For Laptops
Your notebook's storage drive (hard drive or solid state drive) holds your operating system, your programs, and your data. But it's not merely a bin for your data; it's a vital component that determines how quickly your computer operates. A slow storage drive can bog down your computer, and a fast one can make an otherwise-underpowered system seem snappy.
How Much Capacity Do You Need? : If you don't play a lot of games, or plan to store a large library of high definition video, on your notebook, you can easily get by with as little as 120GB of disk space. To calculate your needs, assume that your drive will actually hold about 10 percent less than its specifications, because disk formatting information takes up that space. Also assume that you will need 25 to 30GB for your operating system and virtual memory files. Even if you install Adobe's Photoshop, the entire Microsoft Office Professional suite, and a host of other applications, 5 to 10GB should be enough for most applications, excluding games.
So how much space do your games, media files, and documents need? Each gigabyte can hold, approximately:
16,000 10-page Word documents (assuming .doc format, .docx format is even smaller)
Approximately 1,000 minutes of digital music
320 digital photos
1 hour of standard-definition, digital video
Approximately 30 minutes of a DVD movie
Approximately 17 minutes of Full HD Video (1080p)
So unless you're the kind of person who works with a ton of video or edits photos or video professionally, a small storage drive will suffice. That said, the smallest notebook hard drive these days is 160GB, and it's not difficult to find a low-cost notebook selling inside a 250 or 320GB unit.
In summary, then most of Notebook in 2011 will have less capacity 80GB and up to 1 TB more.
Display For Laptops
Your notebook display is the primary viewing device for your laptop computer. It shows all of your on-screen content, from your desktop to your Web browser. A good display can give you a large, colorful workspace, while a bad one can leave you squinting. Here's what you need to consider.
Screen Size : Netbook screens range from 7 to 10 inches in size, and notebook screens can go as high as 20.1 inches; the majority of notebooks have screens between 12 and 18 inches. If you plan to carry your system around, a size of 12 to 14 inches is ideal for notebooks, while 10 to 12 inches is fine for netbooks. If your system will spend more time on a desk than in your lap or bag, go for a larger screen.
Screen Resolution : A notebook's native screen resolution is the amount of pixels it is capable of displaying on-screen. The more pixels you have, the more desktop real estate is available.
Typical resolutions range from 1024 x 576, which is common on 10-inch netbooks, to 1920 x 1200, which can be found on some desktop replacement notebooks. Mainstream notebooks with screens from 12 to 16 inches in size tend to have resolutions of 1280 x 800, 1366 x 768, or 1440 x 900.
If given a choice between a screen with a higher resolution and a lower one, go for the higher one, as more desktop space is always better. If you find the icons and fonts too small, you can always change settings to make them bigger.
Graphics For Laptops
Graphics chips (aka graphics cards) are responsible for rendering and delivering all image data to your computer's display. Though integrated graphics chips, which are built onto the system motherboard and share resources with the processor, are most common, some systems have discrete graphics solutions that promise more power.
Today, discrete graphics come in a variety of flavors and price points; typically, the more you spend, the more power you'll get in return (and less battery life). ATI and Nvidia are the top providers of discrete graphics solutions. At the high end of Nvidia's notebook video card stable is the GeForce GTX 280M, and if you want more power, you can get a notebook that runs two of them at once. ATI's enthusiast chip is the Mobility Radeon HD 4870, and you can run two of these also.
Some notebooks are available with switchable graphics solutions. This means that there are technically two (or more) chips that can be used for graphics processing—one discrete chip and one integrated chip. ATI calls its hybrid technology Hybrid CrossFireX, and Nvidia's solution is called HybridPower. Both allow a computer to run at a low power setting using only the integrated graphics most of the time, and then it automatically switches to run in conjunction with a high-power GPU when needed (like gaming, or rendering graphics, for example). Nvidia calls this increase in power GeForce Boost.
Optical Drive For Laptops
An optical drive allows you to play back media from—and burn data to—CDs, DVDs, and Blu-ray discs. Traditionally, optical drives have been modular in design, but lately we've seen more notebooks with slot-loading drives, which forgo a pop-out tray for an eject button on the keyboard (you'll find this on all Apple notebooks and the Dell XPS series, among others).
Which Optical Drive is Right for You? :

DVD-ROM : With a DVD read drive you can watch DVD movies, as well as view and transfer information stored on data discs. Almost all new notebooks come standard with a DVD player. Without a DVD drive, you're limited to watching movies digitally. However, DVD-ROMs cannot write DVDs or play back Blu-ray movies.
If you imagine backing up documents, music, or photos to a disc, opt for a notebook with a DVD burner (DVD±RW drive) instead; they're standard enough that you shouldn't have any problem finding one at a low price. However, if you only back up to USB devices, you can live with a DVD-ROM.
DVD+RW, DVD-RW, DVD±RW, or DVD±RW DL : With a writeable DVD drive you can also burn data, music, and photos to DVDs, which hold 4.3GB on a single disc (7.2GB for dual layer discs, a feature indicated by "DL"). A single DVD can store six times as much data as a CD, and certain tasks, such as backing up purchased music, are best done through DVD burning. However, these days most backups can be done using an external storage device, which is more space-efficient than a stack of DVDs.
If you own Blu-ray movies and you'd like to watch them on your notebook, you'll want to step up to a Blu-ray drive. Otherwise, a DVD burner should be fine.
DVD±RW with Blu-ray : TIf you already have a collection of Blu-ray discs and want the freedom to watch them on your computer, opt for one of these drives drive (also called DVD±RW with Blu-ray), which play back (but doesn't burn) Blu-ray discs. You'll also be able to burn DVDs and CDs. If your notebook has an HDMI port, you can hook it up to an HDTV and use your laptop in lieu of a standalone Blu-ray player. That said, you won't notice much of a difference between DVD and Blu-ray movies on a notebook screen.
Optical Drive Speeds – You'll notice that each of the optical drives' functions has its own speed. This is because a drive will always read data much faster than it burns it. When evaluating speed, the most important number — and often the only one listed — is the speed for the drive's most advanced function. So, if you're looking at DVD burners, check out the speed for burning DVDs, not playing back media or burning CDs.
Although 6X DVD write speeds are acceptable, 8X is faster and fairly standard. Although the first 8X Blu-ray burners shipped this year, 2X, 4X, and 6X are still more common. Unless you plan to start your own movie studio where you mass produce discs, you should be fine with any current DVD writing speed.
Wireless LAN For Laptops
For a while now, Wi-Fi has been an inalienable right for notebook owners. But that's not the end of the story when it comes to wireless connectivity. Aside from choosing between different standards of Wi-Fi, many users purchase mobile broadband subscriptions to get Internet access from the road. Read on to figure out just how much connectivity you need.
Types of Wi-Fi : Whether you buy a 10-inch netbook or an 18-inch desktop replacement, your laptop will definitely have Wi-Fi. This means that, provided you're located within range of a router (and know the password, if there is one), you can get online without the aid of an Ethernet cable.
The two main Wi-Fi standards today are 802.11n (wireless-N) and the older 802.11g (wireless-G). Many budget models still offer 802.11g as the base configuration option, but there are other low-cost notebooks, particularly preconfigured models designed for stores such as Best Buy, that have wireless-N.
802.11g supports speeds up to 54 Mbps. This is fine for everyday Internet use, such as checking e-mail and surfing the Web, because this is much faster than even the fastest broadband connection.
802.11n supports speeds over 100 Mbps. Unlike 802.11g, which runs only on the 2.4-GHz spectrum, 802.11n can run on either the 2.4-GHz or 5.0-GHz spectrum. This means it can work with dual-band routers, which reserve low-intensity tasks (such as e-mail) for the 2.4-GHz band, and higher-intensity ones (such as streaming HD video) for the 5.0-GHz band.
If your needs are basic and you want to cut every corner, you'll likely be satisfied with 802.11g. But since 802.11n only costs around $25 more, you might want to consider upgrading to future-proof your notebook. If you're interested in wirelessly streaming video, particularly high-def content, between devices in your home, 802.11n is a must.
Dell Latitude D620 Battery
4400mAh, li-ion
only AU $62.91
Toshiba pa3399u-2bas battery
4400mAh, li-ion
only AU $61.68
Simple as it may sound, batteries are the biggest differentiator between laptops and desktops. Unplug a desktop from the wall, and it shuts down; do the same with a notebook, and it might last a day (or so HP and Dell claim with their 24- and 19-hour batteries, respectively). Or, more realistically, anywhere from 90 minutes to 9 hours.
Regardless of capacity, all new notebook batteries are made up of lithium-ion cells and are rechargeable via AC adapters. While some manufacturers make it more difficult than others to remove the battery, most make it simple to pop them in and out. This opens up the possibility for mobile professionals to tote a spare battery (sold separately). However, you are better off getting one HP 484170-001 battery that lasts a long time than lugging a spare; extra batteries are bulky, and you need to shut down your computer before inserting them.
In choosing or configuring a notebook, you may be presented with different battery sizes and capacities. We can help you decide which one is right for you.
Over time, a typical notebook battery tends to lose its ability to retain a charge. After a year of use, the typical battery has lost 15 percent of capacity, and it quickly declines from there. A handful of new batteries, such as HP's Enviro batteries (made by battery manufacturer Boston Power), use oval-shaped prismatic cells to maintain their ability to hold a charge over time. The Enviro batteries, for example, are guaranteed to last at least three years. While this new kind of battery is a rare option, it is definitely preferable when available.
Keyboard and Touchpad For Laptops
Keyboard : is a typewriter keyboard, which uses an arrangement of buttons or keys, to act as mechanical levers or electronic switches. With the decline of punch cards and paper tape, interaction via teletype-style keyboards became the main input device for computers. Despite the development of alternative input devices, such as the mouse, touchscreen, pen devices, character recognition and voice recognition, the keyboard remains the most commonly used and most versatile device used for direct (human) input into computers.
A keyboard typically has characters engraved or printed on the keys and each press of a key typically corresponds to a single written symbol. However, to produce some symbols requires pressing and holding several keys simultaneously or in sequence. While most keyboard keys produce letters, numbers or signs (characters), other keys or simultaneous key presses can produce actions or computer commands.
Standard "full-travel" alphanumeric keyboards have keys that are on three-quarter inch centers (0.750 inches, 19.05 mm), and have a key travel of at least 0.150 inches (3.81 mm). Desktop computer keyboards, such as the 101-key US traditional keyboards or the 104-key Windows keyboards, include alphabetic characters, punctuation symbols, numbers and a variety of function keys. The internationally-common 102/105 key keyboards have a smaller 'left shift' key and an additional key with some more symbols between that and the letter to its right (usually Z or Y). Also the 'enter' key is usually shaped differently.[1] Computer keyboards are similar to electric-typewriter keyboards but contain additional keys. Standard USB keyboards can also be connected to some non-desktop devices.
Laptop-size : Keyboards on laptops and notebook computers usually have a shorter travel distance for the keystroke and a reduced set of keys. They may not have a numerical keypad, and the function keys may be placed in locations that differ from their placement on a standard, full-sized keyboard.
TouchPad : one of features to consider. At present, a wide variety of touchpad have been developed and specially designed to offer a more comfortable experience during prolonged use. So, try out and get a touchpad that supports multi-touch gestures. A Multi-Gesture Touchpad allows you to pinch, flick and swirl your fingers across the touchpad for more natural photo and video viewing as well as intuitive navigation of websites. The Multi-Gesture Touchpad enables you to scroll, zoom in and out and flip through Web pages, photos, spreadsheets and more.
The TouchPad can also be disabled with a one-touch button, eliminating accidental cursor movement with palms and wrists when using an external mouse.
Read More
Laptops move towards all-day battery life