Top 10 Best Android Apps of 2012
A lot has happened since we posted our picks for the 10 Must-Have Android Apps of 2011. The New York Giants won the year's biggest football game, Beyoncé had her baby and Tupac was resurrected as a hologram at Coachella.
Oh, right—in the mobile world ... cool new Android apps and the shiny new Google Play Store have made Android users proud. But which are the best new and updated Android apps so far this year? We gathered our favorite—and, therefore, the best—Android apps through the first four months of 2012.
Shazam
It seems like every time we turn around, Shazam has announced another update. What started out as a nifty name-that-tune app has evolved into three versions—Free, Encore and (Shazam) RED—and an arsenal of awesome features. Shazam TV, launched last summer, offers second-screen experiences with "Shazamable" TV shows and commercials—a coveted tool among advertisers and marketers, and a fun one for consumers. And the LyricPlay feature (perfect for karaoke on the go) became available on the free version of Shazam in January.
The latest Shazam update in 2012: The service announced its ability to detect songs in as little as one second, and in the coming week, Shazam says it will launch its integration with Android Beam. For the latter, two Android 4.0 users with NFC (near field technology)–enabled phones can place their phones back-to-back and "beam" their favorite content to the other. It's a pretty cool trick for swapping tunes with friends, not to mention it makes the sharing process easier and quicker. (Free to $5.99 for Android and iPhone)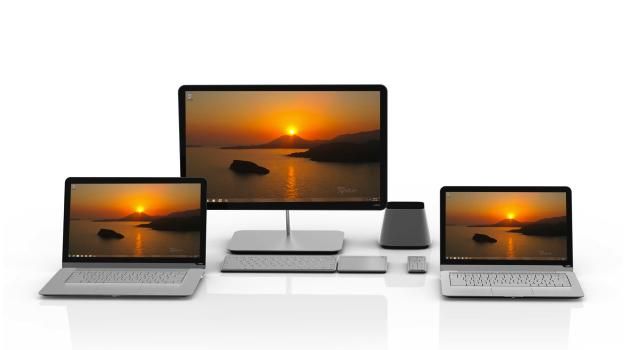 Read more -
Top 10 iPhone & Android apps that changed the world
20 iPhone Productivity Apps for Organized and Lazy
1Weather
How does a weather app make it on the list of this year's best Android apps? It offers a super-clean interface with intuitive navigation, and it works well. 1Weather, released in January, does all that, plus it somehow manages to incorporate a social twist from its developer OneLouder Apps Inc.
But aside from the weather-related stream of tweets and the user-generated weather photos, the simple reason why we (and nearly every other Android website and blog out there) are so obsessed with 1Weather is because it offers tons of information in a simple and clean format. When we just need to know whether we need our raincoat, that's all we want. (Free for Android)
Instagram
We know … shocker! For the handful of people who haven't heard, everyone's favorite photo app, Instagram, launched on Android devices in March.
Instagram's fantabulous array of photo filters, paired with its photo-sharing social platform, make it one of the best photo apps for both operating systems. Just six days after the launch (when, during that time, Facebook acquired Instagram for a not-too-shabby $1 billion) Instagram for Android hit 5 million downloads. (Free for Android and iPhone)
Glancee
This year, the app community gave life to a new category: ambient social apps. Two notable (and rival) all-star ambient social apps from this year's SXSW tech event are Highlight and Glancee, with the latter available on Android Tablet.
The point of these apps is to find people that you know (or would be interested in) around you. Maybe they're friends of your Facebook friends or they share the same interests as you. Glancee lists people of potential interest by proximity, based on your GPS location. Then, it's up to you to spark a conversation and begin a long-lasting relationship (professional or otherwise). (Free for Android and iPhone)
The popular music-streaming service Spotify released its new, dolled-up Android app mid-April. The original Android version, launched in November 2011, let down the Android community with its sub-par user interface (compared to the iOS and Windows Phone version), slow loading times and inability to support Android 4.0 (Ice Cream Sandwich).
The updated Spotify for Android app is currently in beta, but it's already being praised for its high-res images, sleek navigation and interface (complete with a slide-out navigation), and more social media integration for an improved music discovery experience. You'll need to purchase the Spotify Premium version to listen to your tunes on the go, but it's worth the price tag for one of the best music-subscription services out there. (Free to $9.99 for Android, BlackBerry and iPhone)
Angry Birds Space
Fact: Angry Birds is one of the most beloved mobile games of all time. Also fact: Its newest version, Angry Birds Space, was downloaded 10 million times in just three days after its March release.
What is so special about launching roly poly birds at things? A human behavior specialist could probably explain that, but it's clear why Angry Birds Space was such a hit. The version took a fresh spin to the original 3-year-old Angry Birds game that was slowly losing its pizzazz. It boasts a fun sci-fi setting, new levels and a sleek interface. Angry Birds Space makes you happy. (Free for Android and iPhone)
Draw Something
Pictionary is back, thanks to the explosively popular game app Draw Something, by OMGPOP. The goal is simple: Choose from three words ranked easy to hard, and, using your finger, draw the word for your opponents to guess, earning coins for correct guesses. As we've learned from apps such as Words With Friends, these social games are utterly addictive.
After its initial March release, there have been websites and blogs created to celebrate Draw Something drawings, a major acquisition by Words with Friends developer Zynga and an exciting app update that integrated commenting and sharing features. In just over seven weeks after its initial launch, Draw Something had 50 million downloads and over 3 billion sketches made. (Free to $1.99 for Android and iPhone)
Springpad 3.0
We've grown to love the social network Pinterest, but unfortunately for us Android users, the Pinterest app is only available for iPhone. Luckily, there's the new Springpad app, updated April 11 with a complete design overhaul and some cool extra features to boot.
Springpad has been around since 2008. Its mission is to help you organize your tasks and things you want to remember, plus share and discover interests with others using the service (either on the mobile app or on the web version, Springpad.com). The April update to Springpad 3.0 organizes your to-dos, hobbies, book recommendation lists, and more into virtual notebooks, which you can share with others publicly or privately. With the new Springpad app on our Androids, it's like having Pinterest and an awesome-looking to-do list all in one, with you wherever you go. (Free for Android and iPhone)
Temple Run
If you're a fan of Indiana Jones, you'll be an addict of the Temple Run app. Nearly six months after the game's iOS launch (the one that saw 40 million downloads), Temple Run was launched on Android in March. Now, the free app by Imangi Studios is being enjoyed by even more gamers who like being chased by demon-like monkey creatures.
We won't go on about Temple Run's vivid graphics or intense game play; we'll only assure you that this is one addictive game app. (Free for Android and iPhone)
TED
For wisdom seekers, we bet you were happy to hear that the TED app came to Android in March. The app serves up more than 1,200 TEDTalks, published daily, for your daily dose of inspiration.
The TED app, based off the nonprofit's website and annual conferences, features talks with brainiacs in the tech industry, marvels of the business world, medical saviors and other fascinating people. If you prefer not to watch videos, the app allows you to listen to audio clips of the talks on the go.